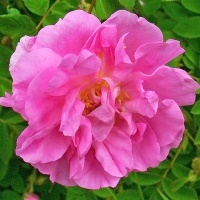 Rosa damascena ~ Damask Rose
photo:
H. Zell
Quality Organic Oils
What makes a truly great quality Essential Oil? There are two separate considerations.
First, whether the plant was Organically cultivated or Wildcrafted and is truly free of any chemicals or other foreign substances.
Second, and of equal importance, is the quality of the Oil. This is determined by the quality of the plant, the growing, harvesting, and extraction process and storage. These factors determine both fragrance quality and therapeutic value.
We take great care to assure both the purity and quality of every oil we sell. And it is our privilege to offer these extraordinary products to you.