Deluxe Botanical Perfumes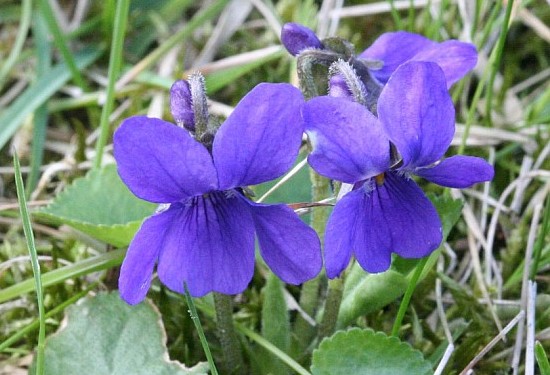 Viola odorata ~ Violet
photo: Strobilomyces
The Deluxe Botanical Perfumes are a collection from throughout the world of
24 rare and precious oils extracted only from botanical flowers.

Produced each year in extremely small quantities, these exotic oils
are an absolute joy to the body and soul.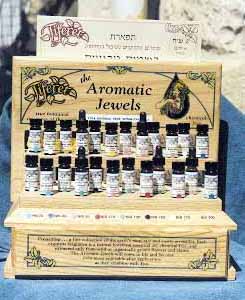 Please note that these are wholesale prices and appear in Dollars.

All of the products come in a 4.5-ml amber vial with an applicator cap.
The Essential Oils are 50% concentrated in a carrier of pure Organic Jojoba Oil.
Any of these Oils can also be specially ordered at 100% concentration or any other strength. Price on request.
Deluxe Botanical Perfumes in 4.5 ml Amber Vial
With Applicator Cap
Wholesale Prices
| | | |
| --- | --- | --- |
| Ambrette | $29.91 | |
| Angelica Root | $14.94 | |
| Carnation Abs. | $41.88 | |
| Cistus | $14.94 | |
| Helichrysum | $23.92 | |
| Immortelle Abs. | $11.96 | |
| Jasmine Abs., Egypt | $23.92 | |
| Jasmine Abs., India | $29.91 | |
| Jasmine Abs., Morocco | $35.90 | |
| Linden Blossom | $41.88 | |
| Narcissus Abs. | $53.86 | |
| Neroli, Egypt | $29.91 | |
| Neroli, Morocco | $29.91 | |
| Orange Flower Abs. | $35.90 | |
| Rose Abs., Bulgaria | $17.93 | |
| Rose Abs., Egypt | $17.93 | |
| Rose Abs., Morocco | $17.93 | |
| Rose Abs., Turkey | $17.93 | |
| Rose Otto, Bulgaria | $53.86 | |
| Rose Otto, Morocco | $53.86 | |
| Rose Otto, Turkey | $53.86 | |
| Tree Moss | $11.96 | |
| Tuberose Abs. | $29.91 | |
| Violet Leaf Abs. | $59.85 | |
| Yarrow | $17.93 | |


Back to Top